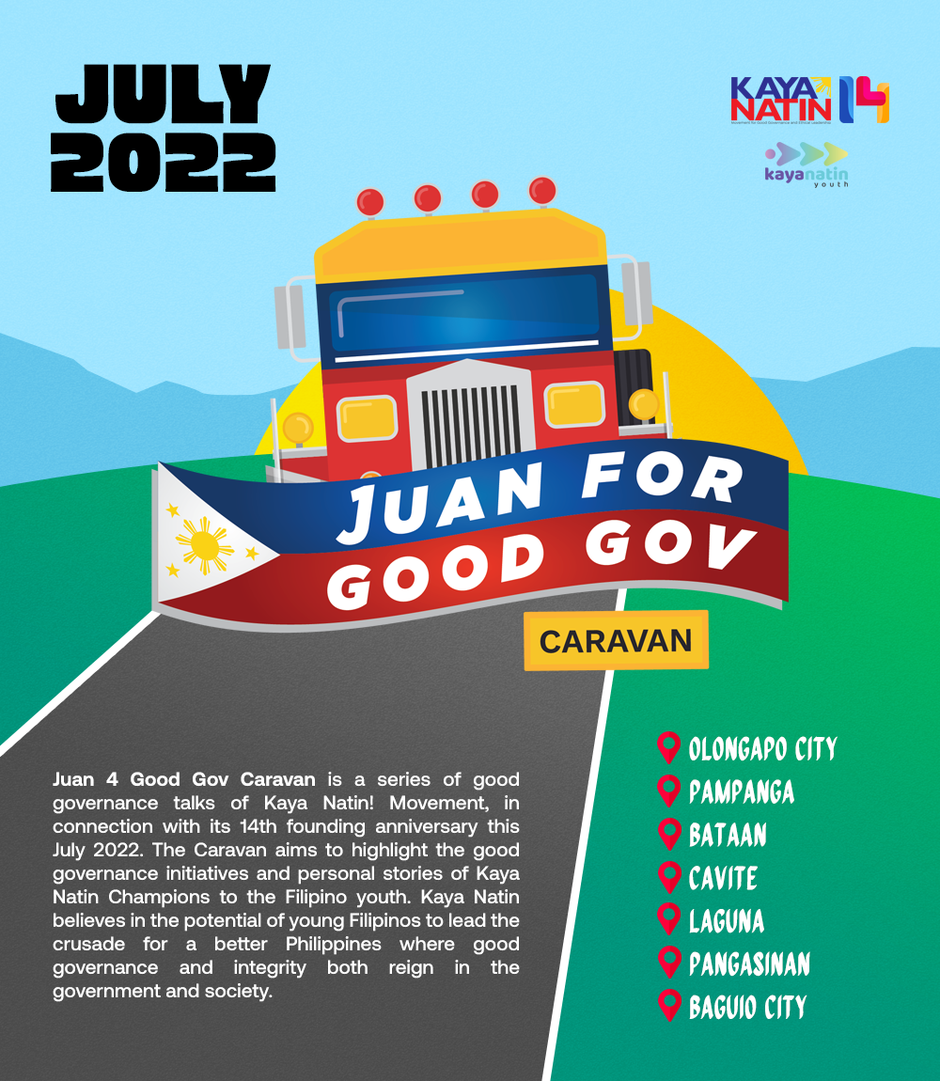 For fourteen years now, Kaya Natin! Movement (KN) continues to pursue good governance and develop ethical, effective, and empowering Filipino leaders. 
To celebrate the milestone as the Philippines' premier institution on good governance, Kaya Natin launched the "Juan 4 Good Gov Caravan". 
The Caravan highlights good governance initiatives and personal stories of KN Champions and partners to the youth. It is also to facilitate workshops upgrading young Filipinos' leadership skills. 
The program is in partnership with Kaya Natin! Youth, the organization's youth arm, gained more members following the recent general elections. 
Juan 4 Good Gov is slated to visit the following areas: Olongapo City; San Fernando, Pampanga; Pilar, Bataan; Noveleta, Cavite; San Pablo, Laguna; Dagupan City, and; Baguio City. 
KN is no stranger to spearheading caravans. In its early years, the organization holds good governance caravans featuring its founders—then-Naga City Mayor Jesse Robredo, Isabela Governor Grace Padaca, and Pampanga Governor Among Ed Panlilio. They visited schools and institutions to advocate good governance and empower ordinary Filipinos, so they could make the government more accountable and transparent. 
Now, a new generation of good governance champions will grace the Caravan to tell their leadership journeys and serve as an inspiration to aspiring young leaders.