We, the members of Kaya Natin, express our outrage at the Pasig City court order to arrest Atty. Arnel Casanova, former President of the Bases Conversion and Development Authority. We have known 
Atty. Arnel to be that most unusual of public servants: humble, skilled, disciplined, and above all, incorruptible.
Atty. Arnel was among the handful of government officials during the previous administration who regularly remitted billions of pesos to the coffers of the State, from clean and honest operations of his agency. During his stint as BCDA President, he was a model executive and a strong leader standing for good governance. 
His record speaks for itself. The Harvard graduate who pulled himself from extreme poverty by sheer hard work and with no shadow of malfeasance, led the BCDA to become an efficient and transparent government organization. BCDA was the kind of organization to serve as template for progressive government corporations. 
It is people like Atty. Arnel whom the corrupt forces – including those who have brought this lawsuit on him – wish to destroy. These forces wish to stop all goodness, honesty, and brilliance in our country. 
Let us support Atty. Arnel Casanova in this fight against the dark forces of injustice and oppression in our country today!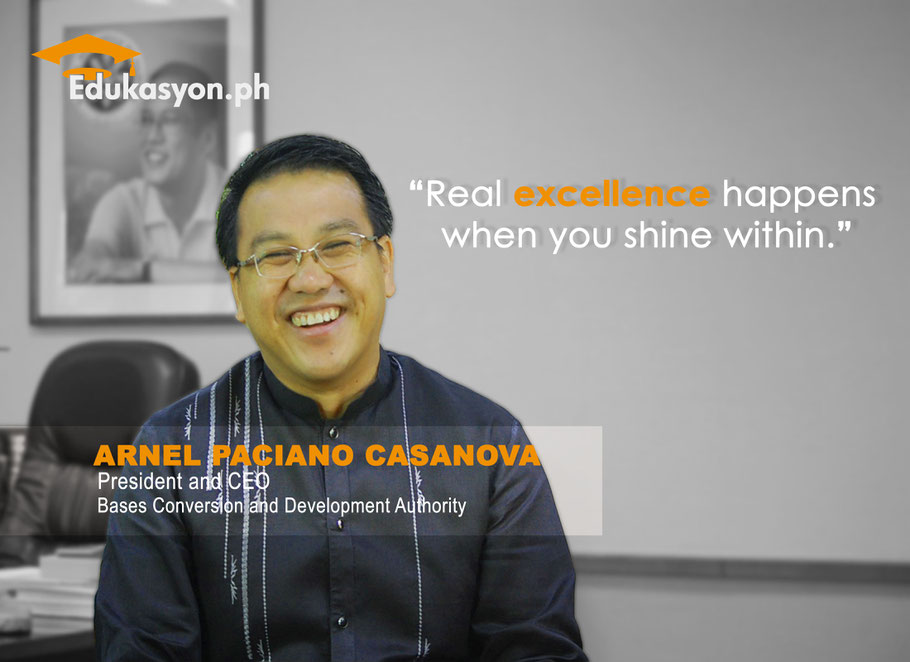 Photo credit: Edukasyon.ph