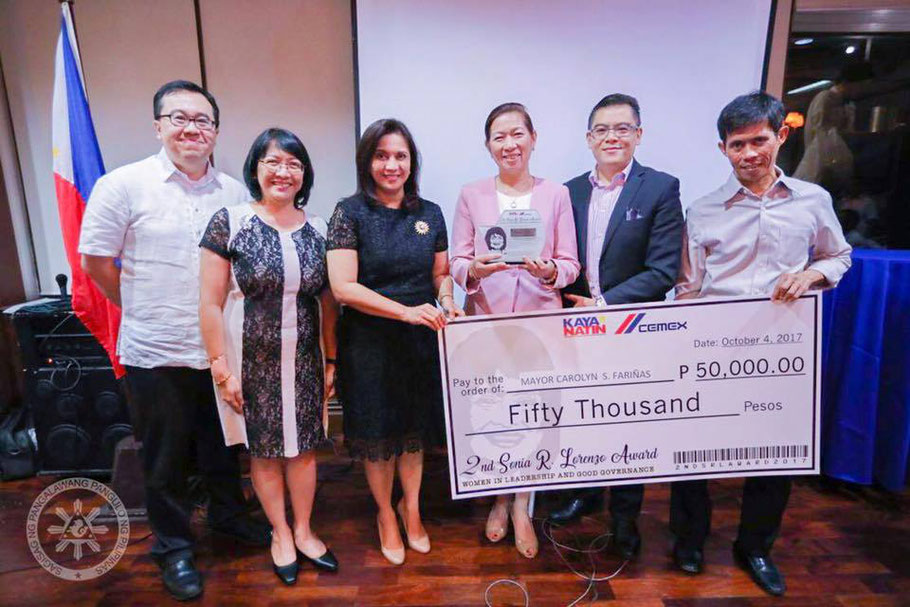 Mayor Carolyn Farinas of San Felipe, Zambales won on the recently concluded 2nd Sonia R. Lorenzo Award for Outstanding Women in Leadership and Good Governance spearheaded by Kaya Natin Movement for Good Governance and Ethical Leadership, Inc. in partnership with CEMEX Holdings Philippines, Inc.
Among the five outstanding finalists Mayor Farinas stood out because of how she was able to transform San Felipe in various areas of governance – environment, health, business-friendliness, social services, agriculture and disaster-preparedness. It has now become a showcase to display that with dedicated leadership and the ability of a leader to rally its people and make them believe in their potentials, a municipality can transform in terms of income, physical infrastructure attributes, attitude of the people and the level of trust and confidence of the people in their leaders. Apart from the title, she also received a plaque and cash award worth 50,000 pesos.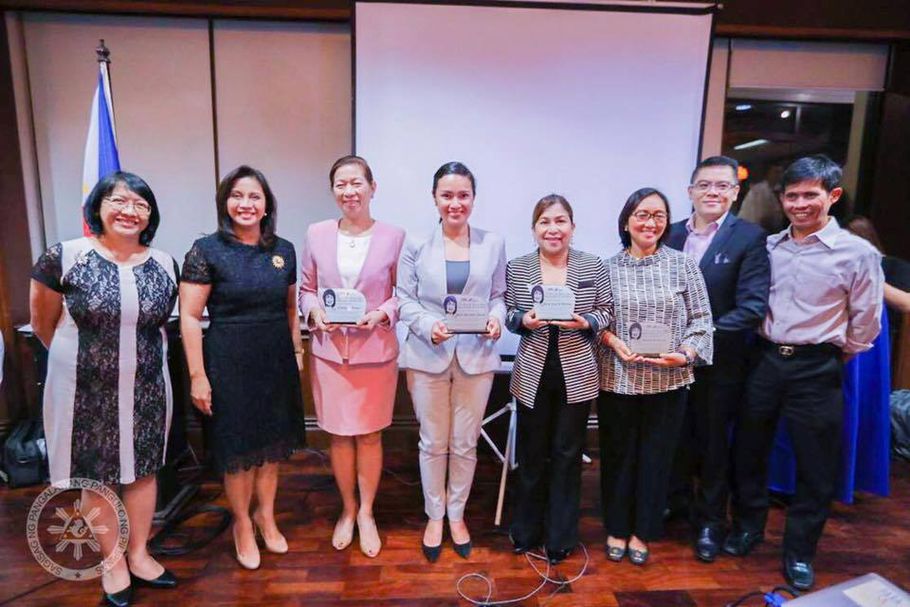 Other finalists were Mayor Flora Villarosa of Siayan, Zamboanga Del Norte; Mayor Rowena Tuason of Masbate City, Masbate; Mayor Shierre Palicpic of Pagbilao, Quezon Province; and Mayor Mary Jean Feliciano of Brooke's Point, Palawan.
Mayor Villarosa's greatest achievement in public service was transforming Siayan economically moving it from being the poorest municipality in the country it now stands 36th place.
Through the leadership of Mayor Tuason, the implementation of various agricultural, fishing and farming programs in all barangays of Masbate City was intensified.
Mayor Palicpic is known for her tag line "Serbisyong Palicpic, Always Click and Quick" that served as her service flagship.
Mayor Feliciano was able to improve Brooke's Point's image through environmental management and protection, staying loyal to her slogan, "Beautiful Brooke's Point." One of her advocacies is Bayanihan sa Barangay, where all the services of the government are brought closer to the people.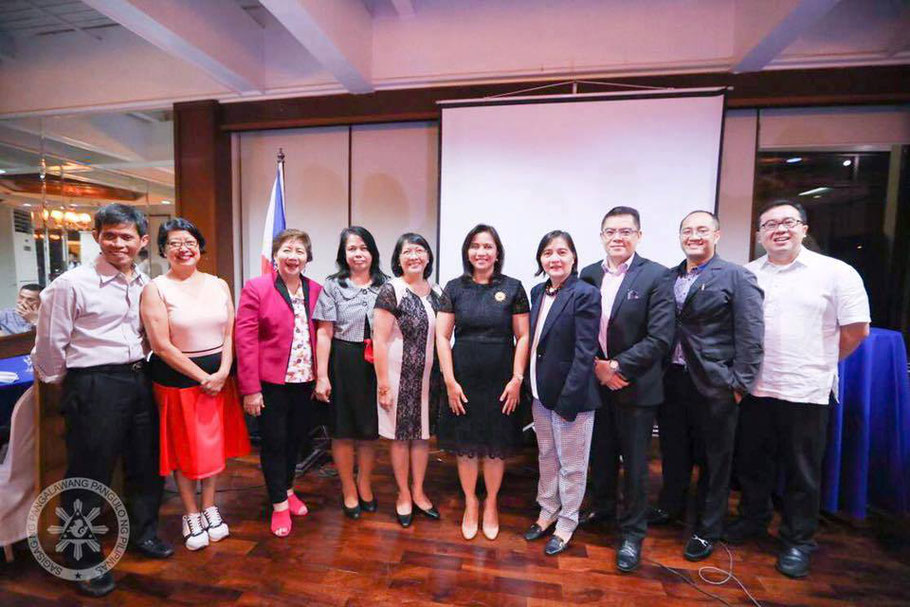 The judges on this awarding which was held at Club Filipino on October 4, were Former Mayor Mary Jane Ortega, 1st Sonia R. Lorenzo Awardee, Former Cabiao, Nueva Ecija Mayor Gloria Congco, Mr. Chito Maniago, Corporate Communication and Public Affairs Director of CEMEX Holding Philippines, Inc and Executive Director of CEMEX Philippines Foundation, Dr. Maria Fe Mendoza, Dean of University of the Philippines – National College of Public Administration and Governance, Atty. Julius Esquivias, Legal Consultant of the Jesse M. Robredo Foundation, and Mr. Jess Lorenzo, son of the late Sonia Lorenzo.
Vice President Leni Robredo is also present on the awarding ceremony and was one of the persons who awarded the finalists and winner.
(All photos are taken by the Office of the Vice President)