Posts tagged with "LeadLikeJesse"
---
May 05, 2015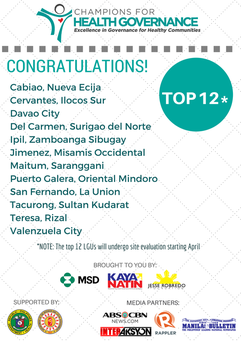 This year's Champions for Health Governance (CHG) awards search has garnered a total of fifty-four (54) entries coming from all over the country. After undergoing two sets of rigorous screening, the CHG 2015 team is pleased to announce the outstanding LGUs who made it to the top 12!
March 23, 2015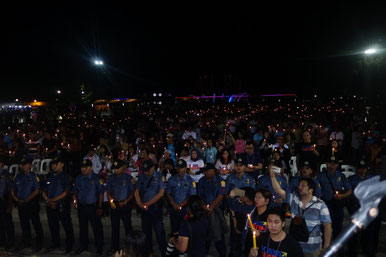 UNIGHT for Justice and Peace, Solidarity Night for the Fallen 44 Heroes of Mamasapano FEBRUARY 6, 2015, QUEZON CITY -- The heartbreaking story of the Fallen 44 Heroes of Mamasapano massacre inspired the event of UNIGHT, a candle-lighting event where people from different fields and religions gathered to join hearts and call for justice.